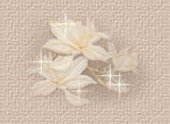 RubberDuckie's name doesn't light up on our Realm friend's list anymore but she will remain in our hearts for all time.
I think she would be surprised, and even a little embarrassed, if she saw so many people expressing their sorrow and emotion at her passing. It wouldn't occur to her that she was so popular and that she will be missed so much. Yet, the very fact that so many have contributed to this memorial to celebrate her life says so much more about her than mere words could ever do.
Rachel had friends everywhere. No one who encountered her in real life or on the internet failed to be warmed by her capacity for affection and friendship, and no one who knows of her untimely passing will remain untouched by it. She was an exceptional woman - colourful, energetic, thoroughly devoted to her husband and family and passionate in all she did. She was full of life and strong in her faith. Rachel was a good friend.
We could say that Rachel had what T S Elliot called an "experiencing nature". She was vulnerable to life, she was affected and altered by it, and she had - in larger measures than most - compassion for her fellow human beings. It is this last quality, compassion, that attracted us all to Rachel . I believe that most of us have been at the receiving end of her kindness and compassion. She may have listened closely and offered her perspective about a matter especially relevant to your life. She may have shared in your joy at the birth of your first child or cried with you in the loss of a family member or friend or maybe she just offered a quiet word of appreciation that meant a lot to you. Whatever it was, it made a lasting impression.
It is not our hands that make us human, nor our legs. It is not the shape of our face, nor the thickness of our hair, nor the texture of our skin. We are human because of our hearts, and the souls that fill our hearts. Rachel's soul filled her heart.