Gallery Index
This particular page is very slow to load, please be patient.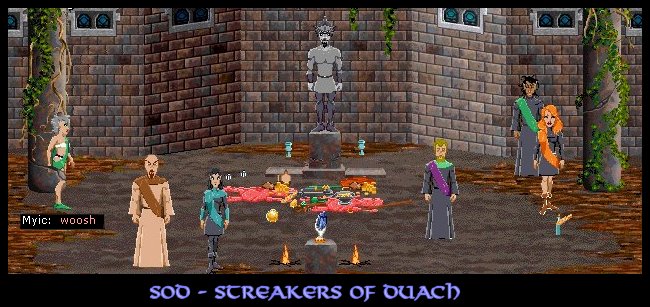 It seems many are doing their part for Duach including Myic and the elusive KingMob whom we've been unable
to capture in a screenshot. This is Myic bringing up the tail end of their nightly streaking run through Duach's Temple.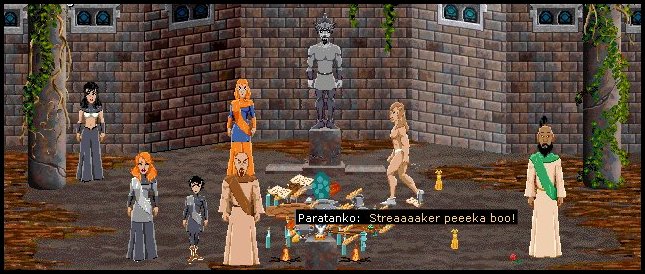 Here's Paratanko getting into the act... been working out, Para?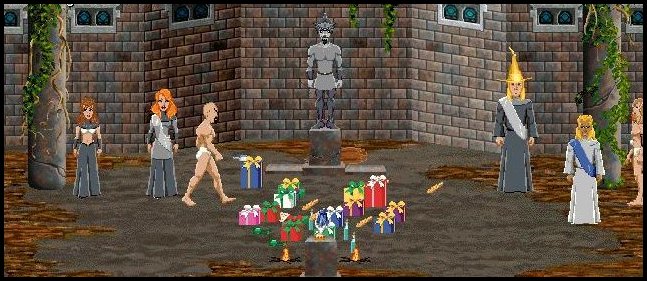 w00t!! KingMob in all his glory! Para looks on at right.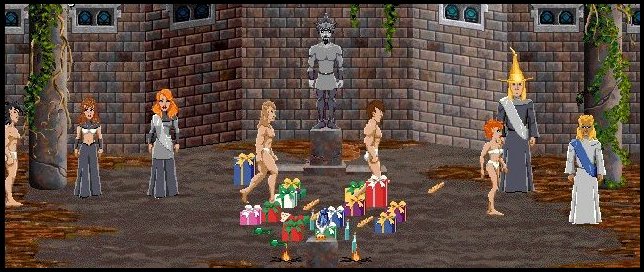 Chase, Paratanko, Mekton and Myic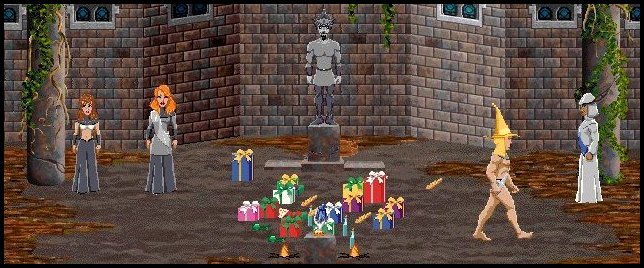 RolDog providing some competition! Go RD!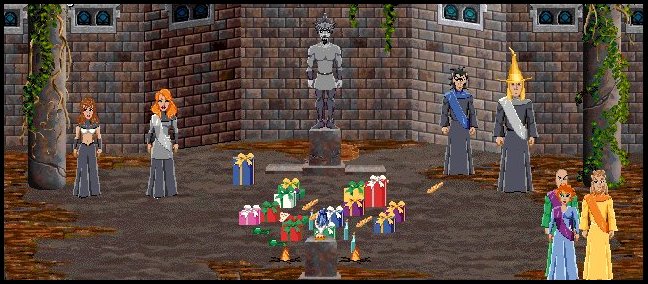 Finally... SoD clothed. Myic, KM and Para!